We occasionally discover that materials that have likely outlived their usefulness, such as old tables or doors, can be salvaged and turned into something new.
DIY projects abound on the internet, inspiring you to make the most of these old and neglected pieces of furniture. Here are 53 unique and creative home hacks for transforming an old door into something completely new that will save you money and effort.
1.Make a Library
This is a simple project in which you hang shelves on a door frame. If you want to make it more fancy, you can add a built-in light. Remove the door's inlays and use the wooden pieces as a shelf as another option for this project.
2.Build a Garden Gate
Making a fence out of doors gives a lovely focal point in your yard.
3.Make an Outside Nook
To make this adorable small hideaway, simply attach four doors with hinges and add a roof. Isn't this adorable in your backyard?
4.Build a Bench
In about 60 minutes, you can make a lovely seat out of some doors.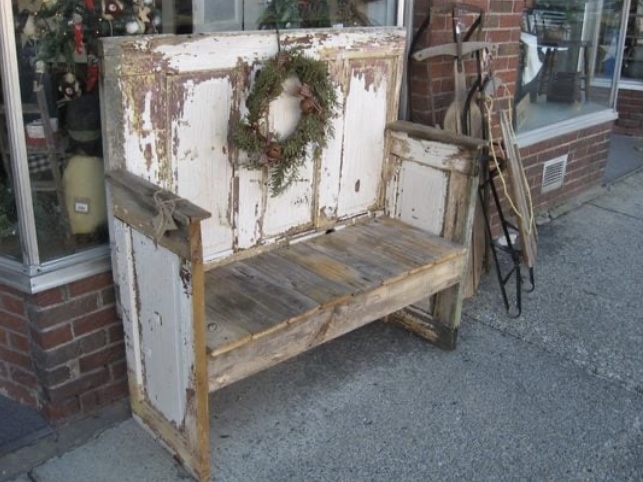 5.Make a Planter
To make a charming planter, simply hang some pots on a door.