Dubai is a world-class destination this time we'll show you some of the many things you can do in a few days being mindful that you'll probably want to spend some time by the pool.
We'll focus on two areas Jumeirah Beach including the marina where most people choose to stay and downtown for the mall and the famous Burj Khalifa so let's get straight into it. Dubai airport the third largest in the world and the largest building on the planet when it was built in 2008 giving you the first taste of the size and opulence of Dubai.

Whilst huge it's easy to navigate and should have you heading for your taxi or the Metro pretty quickly. As the Metro to Jumeirah Beach is well over an hour we chose a taxi at 80 Dirhams. As you leave the airport the heat and humidity hit you right in the face something you'll get accustomed to after a few days.


Transfer to the hotel was 35 minutes. We picked the Meridian Minah Seyahi beach resort for its great location in between the marina and the palm. We've previously stayed here and found it to be reasonably priced for Dubai and with the added bonus of a private sandy beach area. For more details about this hotel and facilities check out our hotel review at the end of this guide.

If you have kids or you are a big kid at heart then hit the Atlantis aqua venture Park a 20-minute taxi ride from the JBR or a metro ride with a change to the palm. Booking online will save you time on arrival but you can still end up queuing to get your tickets look out for the hidden costs for towels and lockers which soon add up. Note you cannot bring in your own food or drink just water.

There are thousands of some beds mostly around the lazy river so find a spot and hit those rides!! It goes without saying you have to bring lots of Sun cream the UV rays are very high and you need to be slathering it on all day long. There's a large array of rides to pick from some more extreme than others expect to queue for 30 minutes or more on some of the popular rides.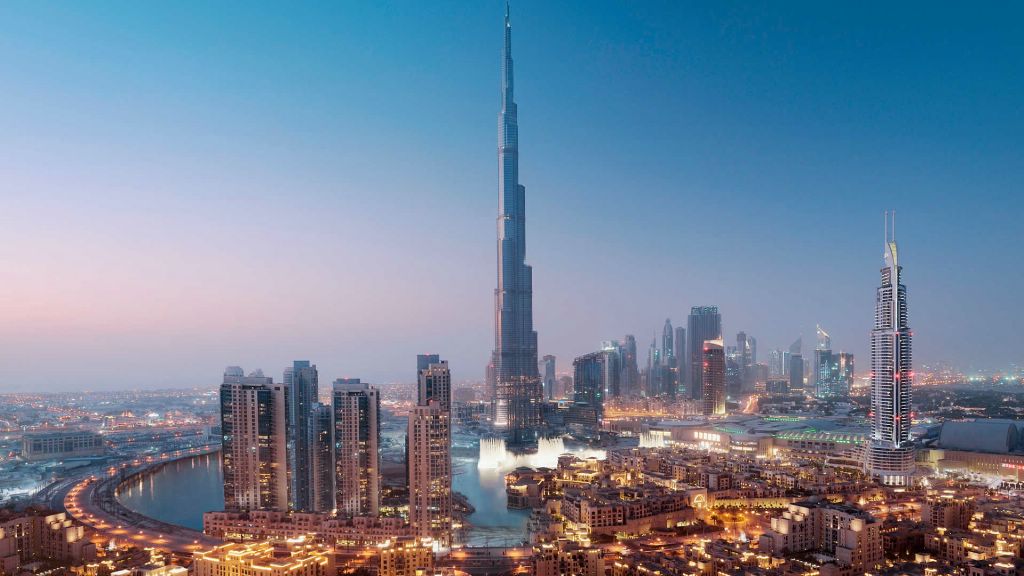 For an extra fee you could also choose one of the experiences whether it's swimming with dolphins, feeding the sea lions or swimming with the sharks you can check all this out on the website before you go. The lost chambers aquarium is part of your entrance fee to the waterpark and is inside the Palm Hotel.

I wouldn't recommend buying a ticket for this separately as it's a pretty small facility and unless you're with the kids you're probably only going to be here for about twenty minutes to half an hour. Having said that there's a wonderful array of wildlife, jellyfish, crustaceans, manta rays and sharks to have a look at.

Before we leave Atlantis you could choose to visit one of the restaurants or have a wander around some of the shops that are available to the public otherwise head to the exit get on the Metro or pick up one of the taxes that we'll be waiting. As night falls and the temperatures become a bit more comfortable head to the JBR for a bit of entertainment food and a walk down the promenade.

There are plenty of shops beachfront bars and restaurants so there should be something for everybody here. Just behind the helicopter simulator they're building the biggest ferris wheel in the world this will be opening later in the year. So we've just arrived at India Palace in the JBR region of Dubai sat outside pretty hot, about 8.30 at night.

Just order a mango lasee which is a sweet one, kind of yogurt with fresh mango. Really thick. The girls also just taking our order for food we've got a samosa and some chicken tikka with coriander and fresh mint, I've gone for random chicken curry and Si has gone for ckicken tika masala, 2 parathas and one jeera and one Safron rice, looking forward to it pretty hungry.


Oh no thats lime pickle, I hate lime pickle! [Si] it's lime pickle everyone! We had an excellent meal at the india palace the portion sizes were really good the total cost was 249 Dirhams and that was with the tip we can't recommend this place enough and we'll put a link to the restaurant in our description.

For an extraordinary shopping fix head to the Dubai Mall in the downtown area it's about a 45-minute metro ride away from the JBR. It's not just one of the largest malls in the world it's also an entertainment complex and where you'll find the entrance to the Burj Khalifa to go to the top. Even if you're not fussed about the shopping there's tons to see and do getting around is made easier by using these touchscreens to give you directions.

A large aquarium is one of the center pieces of the mall there is also an underwater zoo, you need to buy a separate ticket for this and prices start from 195 Dirhams. There are plenty of places to eat but prices do seem a bit high here at the mall, speaking of high skydive Dubai offer tandem microlight flights and skydiving jumping for 1500 Dirhams the ice rink is 95 Dirhams and even though we didn't see it there's a snow school and you can go skiing on real snow!

Tickets to the top of the Burj Khalifa range from 149 to 608 dirhams whilst it's a popular attraction this price was too high for us so we just stood outside looked up and enjoyed the musical fountain and the light show that runs every half an hour from 7 o'clock in the evening. Theres plenty more to see in the outside areas of the mall if you can stand the heat even at this time of night, lots of walkways, promenades and of course shops and restaurants.


For the last two days of our trip we hired a car primarily as we were taking a day trip to Abu Dhabi we'll be publishing that video next week so make sure you subscribe. Dubai creek is the oldest part of Dubai and over an hour on the metro from the JBR so it was a good opportunity for us to use the car. We wanted to see the sunset and some of the old Dhow boats. Turned out to be a bit of a mistake!

The sunset was beautiful and if it wasn't for the issue we had trying to park we could have probably seen the dhow boats, still we caught this abra water taxi bringing people over the creek for one dirham. Moving on we wanted to get tot he gold and spice souks. We thought we would drive to the gold and spice souks rather than taking the Metro it turned out to be a bit of a mistake.

We are stuck in traffic you wouldn't believe and have been for about a last 20 minutes and looks like we're still gonna be causing it for a while longer. There are parking places around but we've already tried one and it doesn't take our credit card and we haven't got any coins, it's just really really busy I don't know whether it's like is every day but we've kind of gonna have to give up and head off somewhere else.


To be fair that was our only bad experience of driving in Dubai, generally the roads are wide there's plenty of lanes and the traffic is fairly easy. On the way back we passed the Dubai Frame and yes you guessed it it's the biggest one in the world.

It's a little bit like the Burj Khalifa you can go up inside there is a glass floor and that will cost you 50 dirhams We are at the Dubai Marina so nice here apartment blocks and loads of restaurants and stuff and then obviously all the boats in the marina itself. We're walking to a Lebanese restaurant tonight we just found out Trip Advisor but it looks pretty good.


Temperature is about 33 online but the feel like temperatures more like 40, it's roasting we're sweating it's about 9.30pm now we are starving It's a Friday night so places that open late and probably finish serving around 1, 2, 3 even. Let's go have a look at what the restaurants has to offer! Our starters are served we have some Tabuli which is parsley salad, cold with olive oil, onions, garlic I think.

Some mixed pickles and olives and some plain hummus with some breads, which are hot. Boiling hot!! So far so good with our food our Labnee it's just it's like a cheesy pizza thing with some I think with ground meat, lets try. The main has arrived it's a mixed grill three types of kebab we've got a shish with the Tahook Shishsh which is a chicken shish kebab.

Some kind of ground lamb one, and beef. Another excellent meal at the Miramin Lebanese restaurant total cost was 290 Dirhams, we ended the evening with a little walk around the marina before retiring back to our hotel. Next time we drive to Abu Dhabi visit the Louvre Museum and have a wonderful sunset in front of the Grand Mosque, until the next time from the memory seekers happy travels.